We're finally in the outdoorsman industry!
Big Chief is proud to announce that we've partnered with Wes David and Fishing the Wild West for the 2021-2022 season and will be showcased on TV  once episodes air in 2022!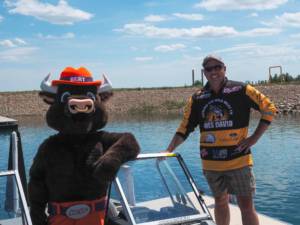 We're very excited to break into the outdoorsman industry and partner with Alberta local Wes David! Wes travels Canada and the United States on his fishing adventures so he needed a quick protein snack that could keep up! Big Chief makes the ideal snack for him to pack in his tackle box or keep in his truck while he is out on the water or on the road! During the 2021 season we've done some online contests through our social media and even filmed a commercial with Bert the Bull that will be shown during his episodes once they air!
We're happy to keep Wes and the Fishing the Wild West TV crew fueled this season and are looking forwarding to continuing our partnership into the 2022 season! Check out Fishing the Wild West TV being aired on Sportsman Channel & World Fishing Network as well as on on social media.